FEEL THE RACE
Rev up your home racing experience with the FS2, a formula-style 2 DOF motion simulator for use with current popular PC racing titles, including F1 '22, Assetto Corsa, iRacing and more.
Providing up to 22° of pitch and 28° of roll the FS2 simulates the sensation of forces and movement felt in a race car, providing the next level of in-game immersion.
The FS2 is provided as a self build kit with full build instructions as well as an installation file with pre-configured setup and games plugins for instant play!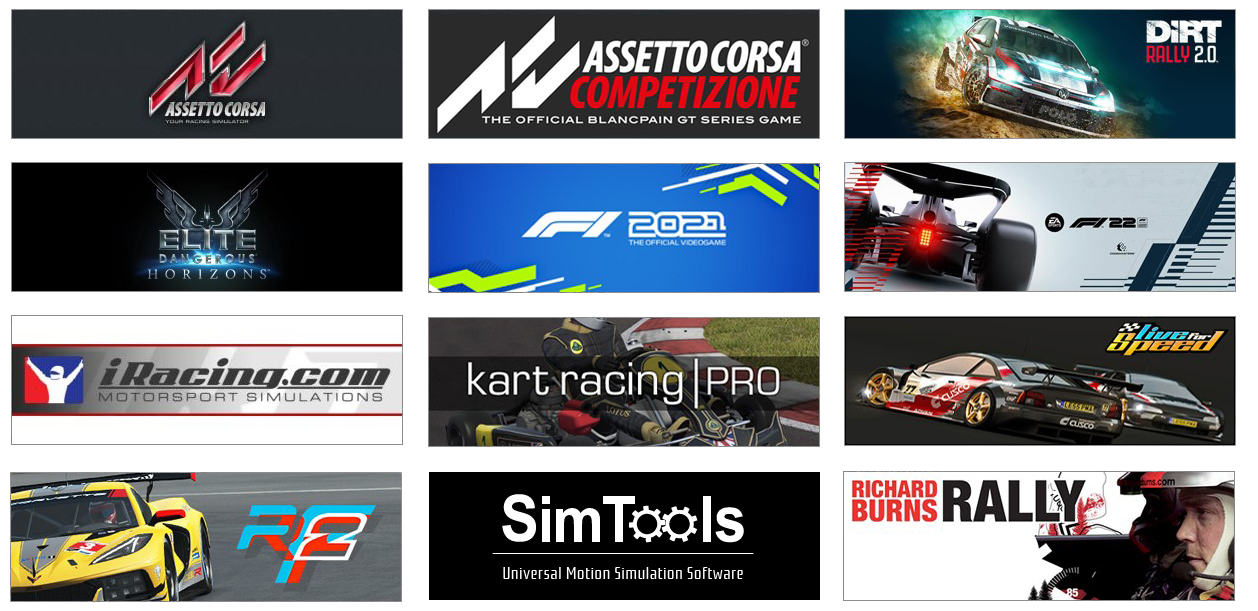 Compatible with a wide range of PC titles
The FS2 utilises Simtools software to translate game telemetry data into motion, giving the driver precise feedback of the car and offering and increased immersive experience. Simtools is widely used in the simulator industry and provides motion profiles for many of the most popular racing titles. The FS2 is primarily designed to be used with a VR headset, so titles that support VR are recommended.
Experience the thrill of the track, from the comfort of your home
If you're an avid racing game enthusiast, a motion simulator can take your gaming experience to the next level, providing a more immersive experience by replicating the movements and forces of a real car. With a motion simulator, you can practice different techniques, experiment with different driving styles, and familiarize yourself with various tracks in a safe and controlled environment. Additionally, motion simulators are a great way to experience racing games in a whole new way, providing a level of excitement and realism that traditional gaming setups simply can't match.

(video is an illustrative representation and features an earlier design)